A small park at the end of Victoria Tower Houses of Parliament, offers peaceful change from the noisy crowd outside Parliament, and the noisier crowd within. In the park there is a bronze sculpture made by Rodin in 1895, Los Burghers of Calais (Calais residents, France surrendered to Edward III in 1347 during the Hundred Years War between England and France).
There is also a statue of Emmeline Pankhurst (1858-1928), British suffragette, whose efforts eventually won women the right to vote.
Looking across the river from here you can see Lambeth Palace and the Museum of the garden.
The TV companies are often used as a park and grassy area across the road near the Jewel Tower, where politicians interview. The lawns is also known as College Green, Abingdon Green and St Stephens Green. No official name seems to exist.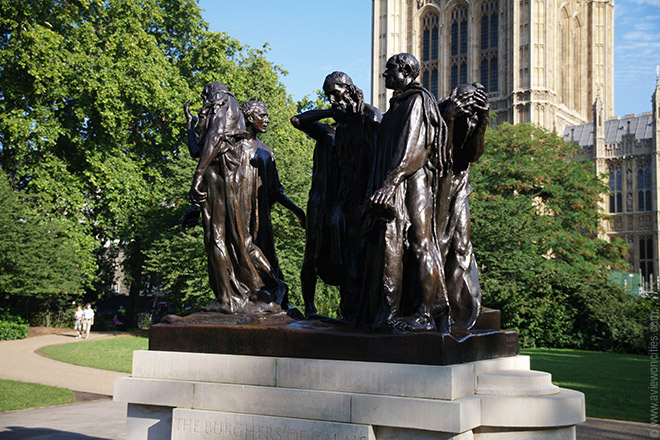 Address: Millbank, London, SW1P 3JA
Nearest Underground (Tube) Station: Westminster